General information
Race date:
Sunday November 22nd, 2020
After having studied different options for the celebration of Marabana, due to the global pandemic that would make the normal celebration of the race next 22nd November unfeasible, the Direction of the race has made the decision to celebrate its 34th edition virtually.
The social network Facebook of Marabana (@MaratonDeLaHabanaMarabana) will be the protagonist of the event on November 22. This will be the channel through which all those runners who wish it can join and celebrate the great day of Cuban sport par excellence. Likewise, the race can also be followed by Facebook through the group of Cuban runners @andarinescubanos, turning this date so important in the Cuban sports calendar into a meeting point of Cuban and international runners through social networks.
MARABANA CUBA 2020
Marabana Cuba/ Maracuba 2020 will take place on November 22nd under very significant dates for the Cuban Sports and Havana such as the National Day of Physical Culture and Sport and the foundation of the City of San Cristobal de La Habana and its proclamation by UNESCO as World Heritage.
In the events that make up Marabana Cuba. Championships open call for runners and walkers conventional, elites, not elites, masters, disabled (blind, deaf and runners in wheelchairs) at distances of 42.195m marathon, 21.097 meters half marathon or 10K.
As part of the project the second Saturday in November will be held simultaneously in all the country's municipalities editing Maracuba , an event that has become the physical activity of greater participation simultaneously of which are held not only in Cuba, but also internationally.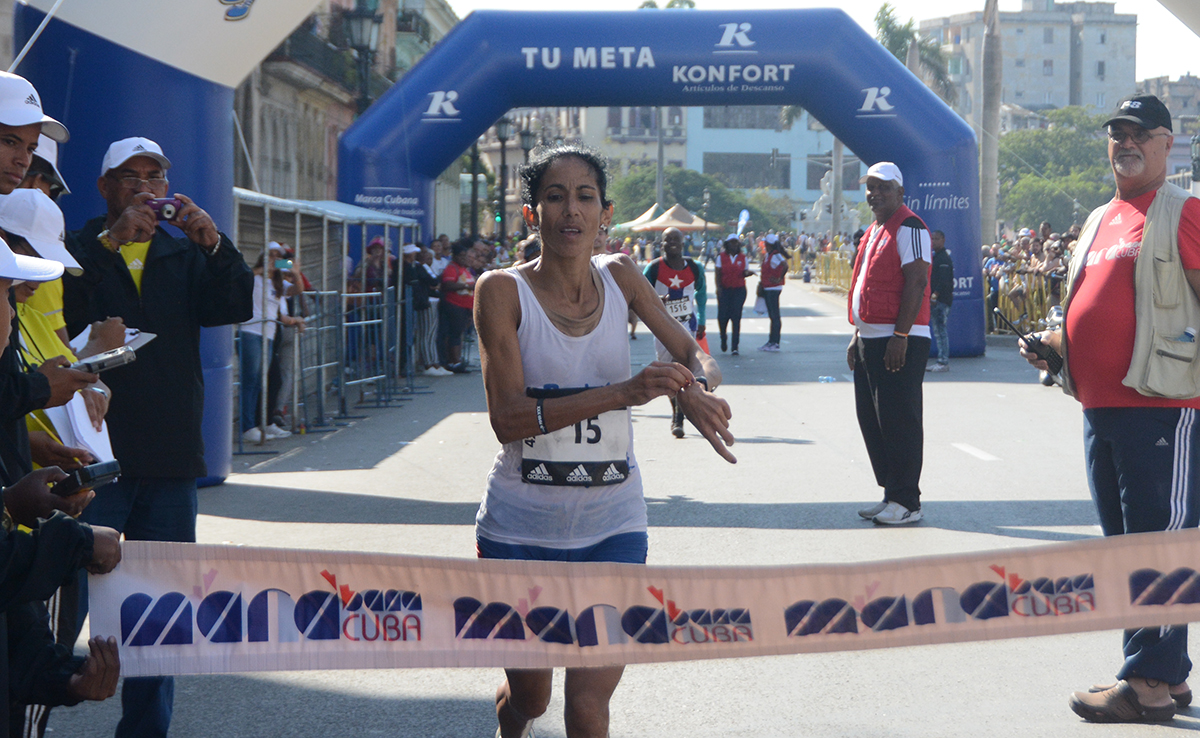 Categorías
Master H
(More than 70 years)
ACTIVITIES FOR OFFICIAL TRAVEL AGENCIES OR RUNNERS GROUPS

Presentation of Marabana Cuba/Maracuba:
Friday, November 20th.
Maracuba, food participation in the marathon, familiarization tour, visit the collection area lats, visit to area medical checkup.
Start: Saturday, November 21st at 09:00 am
11:00 am: Marathonian meal
01:00 pm: Familiarization route. Start Parque Central
Marabana Cuba:
Sunday, November 22nd.